All Programs
General
Counselor in Training (CIT)
The Counselor in Training (CIT) program at J Camps offers teens entering 9th and 10th grade an opportunity to learn a variety of leadership and real-life skills during the summer.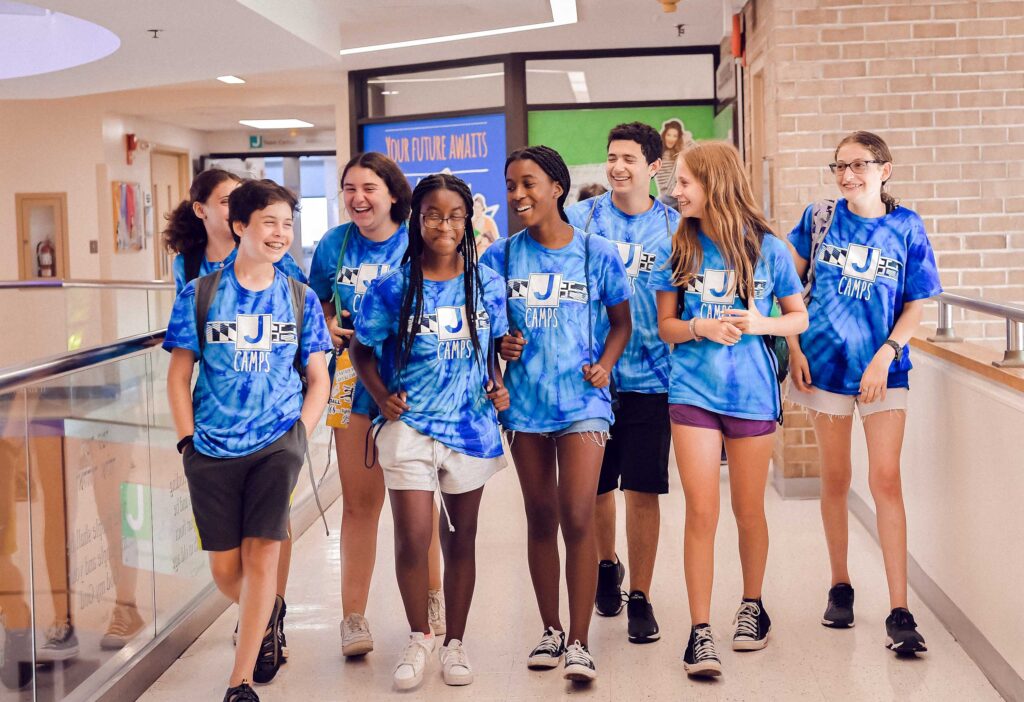 Overview
The Counselor in Training (CIT) program at J Camps promises to be an exhilarating summer adventure for teens entering 9th and 10th grade. This unique experience is designed to foster personal development in teens, equipping them with invaluable real-life skills, and transforming them into confident individuals. Throughout the program teens will engage with interactive workshops and special guest sessions that enhance their counselor, teamwork, and leadership abilities. Having acquired these new skills, CITs will have the chance to put them into practice by working with campers of various age groups, matching each CIT's personal qualities.
As they embrace all the J Camps has to offer, CITs will have plenty of opportunities to enjoy camp's fun while expanding their horizons. Additionally, participating teens have the chance to earn up to 80 hours of community service. And lastly, each CIT will enjoy two off site field trips per session, making this summer adventure truly unforgettable.
Inclusion Program
Children with a range of learning, developmental, social, emotional and/or physical challenges are paired with trained staff enabling them to successfully participate in all camp activities alongside their peers. Space is limited. Additional charges will apply. If you have a child with special needs that would benefit from participating in our program please contact Helene Rapaport at 410.559.3613 or inclusion@jcc.org to find out about available Inclusion openings.
Camp Dates
2024 Dates
Session 1: June 24-July 19
Session 2: July 22-August 16
Times
Monday–Friday | 9:15am–4:00pm
Related Programs
General
Teens (Grades 7-8)
Experience all day fun with your friends this summer at TNT! Connecting, learning, and leading are the goals of this popular program for middle schoolers.  
Tennis
Youth (Grades K-2), Youth (Grades 3-6), Teens (Grades 7-8)
At Tennis Camp, we put the emphasis on fun! There is no limit to the amount of fun your camper will have both on and off the courts!
General
Youth (Grades K-2), Youth (Grades 3-6)
One-week camp experiences offers campers a personalized approach to J Camps, so campers can truly design their ultimate camp experience.